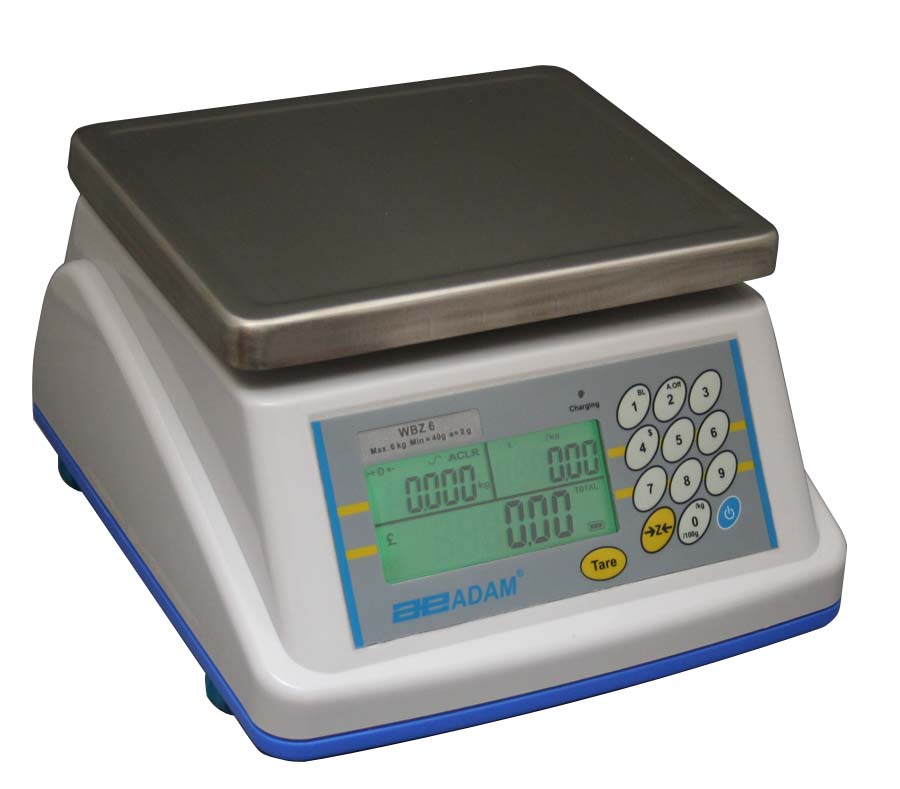 WBZ Wash Down Retail Scales (EC Approved)
Models Of WBZ Wash Down Retail Scales (EC Approved)
| Model | Capacity | Divisions | Plate Size |
| --- | --- | --- | --- |
| WBZ 15 Wash Down Retail Scale (EC Approved) | 15 kg | 5 g | 210 x 173 mm |
| WBZ 3 Wash Down Retail Scale (EC Approved) | 3 kg | 1 g | 210 x 173 mm |
| WBZ 6 Wash Down Retail Scale (EC approved) | 6 kg | 2 g | 210 x 173 mm |
These scales are:

Product Applications
Weighing.
Wash down / wet environment.
Price computing.
Product Features
EC type approval.
Full tare range.
Stainless steel weighing pan.
Front and rear backlit displays for operator and customer to see the total cost, unit price and weight.
Sealed wash down rated to IP66 for wet environments.