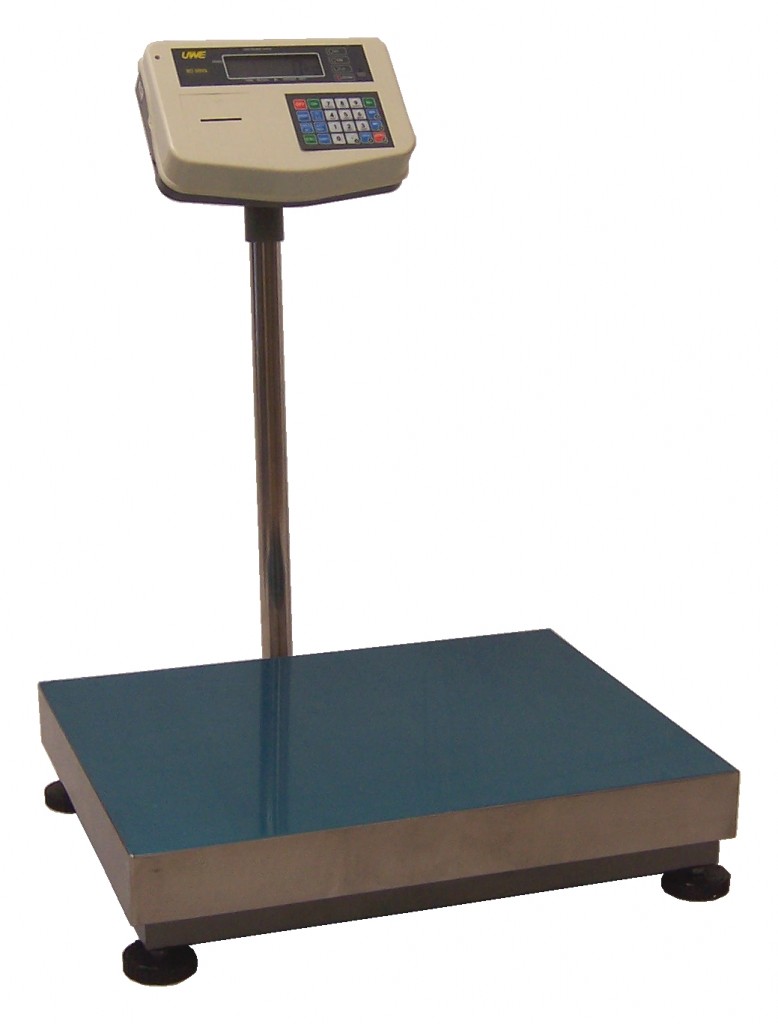 W22 Floor Scales
Models Of W22 Floor Scales
| Model | Capacity | Divisions | Plate Size |
| --- | --- | --- | --- |
| W22 F30 Floor Scale | 30 kg | 5 g | 500 x 400 mm |
| W22 F60 Floor Scale | 60 kg | 10 g | 500 x 400 mm |
| W22 F150 Floor Scale | 150 kg | 20 g | 500 x 400 mm |
| W22 F300 Floor Scale | 300 kg | 50 g | 500 x 400 mm |
| W22 L60 Floor Scale | 60 kg | 10 g | 650 x 500 mm |
| W22 L150 Floor Scale | 150 kg | 20 g | 650 x 500 mm |
| W22 L300 Floor Scale | 300 kg | 50 g | 650 x 500 mm |
| W22 L500 Floor Scale | 500 kg | 100 g | 650 x 500 mm |
| W22 XL60 Floor Scale | 60 kg | 10 g | 800 x 600 mm |
| W22 XL150 Floor Scale | 150 kg | 20 g | 800 x 600 mm |
| W22 XL300 Floor Scale | 300 kg | 50 g | 800 x 600 mm |
| W22 XL500 Floor Scale | 500 kg | 100 g | 800 x 600 mm |
Product Applications
Weighing.
Check weighing.
Product Features
Five Platform sizes.
Stainless Steel Goods Plate.
26mm Backlit LCD Display.
Full numeric keypad.
Dual Power source.
Mains or rechargeable battery.
Checkweighing Function with traffic light display.
Auto calibration, Auto zero tracking, Full range tare,
Auto power off & auto or manual weight accumulation.
Kg and decimal Lbs.
Bi-directional RS232 interface.
Alphanumeric lot or serial number entry.
1:30.000 maximum display resolution.
Optional built-in Tally Roll printer with seven format.
UTP compatible.
Pole height P & B 340mm F, L, & XL 520mm.