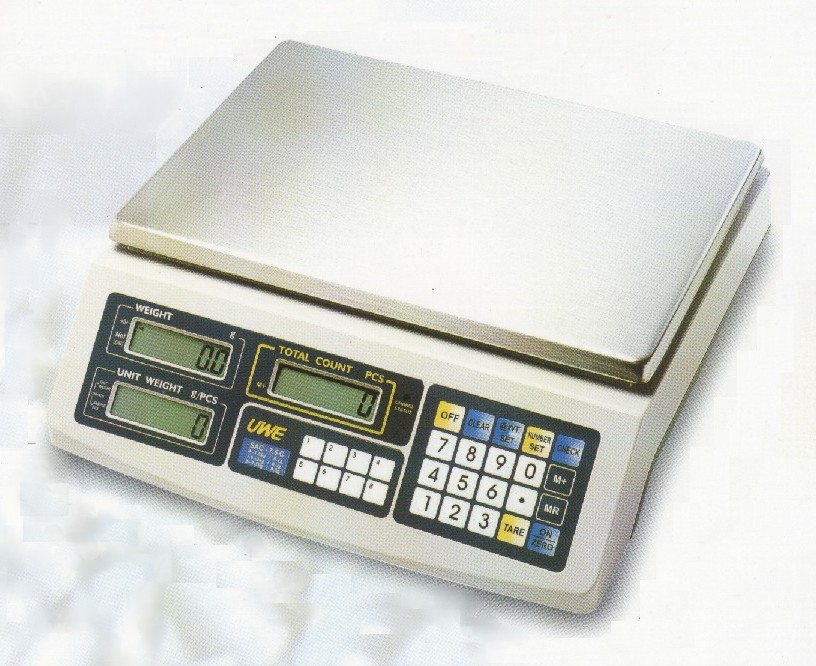 SAC Series Triple Range Counting Scales
Models Of SAC Series Triple Range Counting Scales
| Model | Capacity | Divisions | Plate Size |
| --- | --- | --- | --- |
| SAC 7.5C Triple Range Counting Scale | 1.5/3/7.5 kg | 0.1/0.2/0.5 g | 345 x 230 mm |
| SAC 15C Triple Range Counting Scale | 3/7.5/15 kg | 0.2/0.5/1 g | 345 x 230 mm |
| SAC 30C Triple Range Counting Scale | 7.5/15/30 kg | 0.5/1/2 g | 345 x 230 mm |
Product Applications
Weighing.
Counting Scale.
Product Features
High Precision Counting Scale with triple range.
1:1.000.000 internal resolution.
Zero tracking
Auto calibration.
Full range tare.
Accumulation function for weight and total quantity.
Full numeric keypad.
Overweight and quantity check alarm.
Bold type wide angle 15mm LCD displays.
Mains or rechargeable battery (100 hours plus).
Battery & Charger supplied.
RS232 as standard.
UTP and IP-500 compatible.